Work placement of our alumni
A sample of employment of 142 graduates from the Master's programs at the Department of Natural Resources and Environmental Management*. 
*The data is updated to May 2019.
If you are an alumna or alumnus, we would like to hear from you! Send us your professional updates or news about personal milestones at nrem@univ.haifa.ac.il, or connect with us through our social networks: 
What our alumni say about us
Ilan Ladell, s
enior coordinator for preserved agriculture in the Division of Soil Conservation and Drainage, Ministry of Agriculture and Rural Development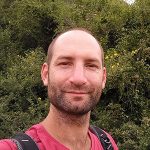 Ilan has worked for 6 years with field crops and developed long-term optimization processes to agricultural improve time- and resource efficiency. He was in charge of pest control and plant protection and served as the manager of garlic cultivation. Today Mr. Ladell works as a senior coordinator for conservation agriculture in the Division of Soil Conservation and Drainage, Ministry of Agriculture and Rural Development. He also lectures in Israel and abroad in the fields of geology and geophysics, energy exploration, work efficiency and management, precision agriculture and agro-ecology
David Boaz, IBM research labs, Israel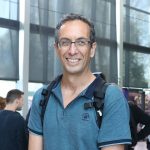 For many years I have been interested in environmental issues, the different attitudes, and the behavioral changes we need to make to protect the environment. I was looking to make an "order" in the mess. The studies opened up new domains of knowledge. I was enriching myself. I liked to delve into topics that are seemingly "obvious" and to discover the complexity and many sides of them. I focused on the Energy Policy Management program because I believe our energy sources have the biggest long-term environmental impact. My thesis research deals with the adoption of home solar systems. It exposed me to new areas of knowledge, such as marketing, finance, psychology, and behavioral economics. My supervisors, Prof. Ofira Ayalon and Dr. Ruslana Rachel Platnik let me steer the research by myself and guided me as needed in quick draft-feedback rounds. They also made sure that I received funding to carry out the research. Today, my worldview is more comprehensive and complex. In my daily work, I continue to deal with software. I am still looking for an opportunity to combine the disciplines of software and energy to contribute to a better environment in the future
Adina Mor, construction engineer, Israel Electric Corporation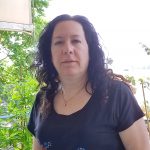 "The studies in the Department of Natural Resources and Environmental Management have opened for me a "gate" to a fascinating world and an understanding of the "burning" issues concerning our lives and the lives of the future generations. The department encompasses diverse fields and covers a range of environmental issues that have an impact on the planet – our "home". The high-level studies are challenging, in-depth and interesting, and they are combined with professional tours demonstrating the theoretical aspects. I chose a project on environmental education at the university and its implications on the environmental behavior of students in their daily life, under the professional guidance of Prof. Ofira Ayalon and Dr. Dorit Baum. In my opinion, the importance of environmental education and its assimilation among the learners is a key factor in changing patterns of behavior and consciousness regarding the damage caused to the environment as a result of human behavior. Above all, it is worth noting the amazing atmosphere in the class, both socially and professionally. The academic and administrative staff have made every effort to encourage and support, and to make the learning experience an empowering, enjoyable and high-quality experience".
Idit Hooberman, planner at Israel Land Authority, North District
"As an urban planner, I chose to deepen my knowledge and continue my studies with another master's degree at the Department of Natural Resources and Environmental Management. The studies have enriched my knowledge in the fields of the environment and opened up a wide and fascinating world, which now helps me in my current work in understanding processes related to the environment and in the management of natural resources such as forests and national parks. The studies were fascinating and varied. They combined knowledge from academic research with the insights of professionals who deal in the field with the environment, energy and nature."
Dr. Yoav Peled, researcher at IDC Herzliya
"During my studies in the Department of Natural Resources and Environmental Management, I've acquired many tools in a variety of disciplines. The broad coverage of different fields gave me the necessary knowledge and skills to cope with the diverse aspect related to sustainability and the environment, be it economics, policy, or research methods. The support and professionalism of the academic and administrative staff of the department enabled me to learn and progress, make new connections and advance my fields of interest."
Yossie Calic, owner of Yozmot – Green Initiatives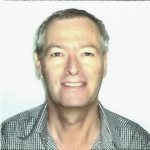 "I had a wonderful, instructive, fruitful and rewarding experience studying in the Department of Natural Resources and Environmental Management. The department offers a variety of fields of studies, types of lectures, lecturers from different worlds (industry, planning, infrastructure), and the quality of studies is uncompromising. It was a fascinating meeting with a large variety of students from different backgrounds and societies – Arabs, Druze, Circassians and Jews, leading to mutual benefits and fascinating meetings. The level of services to students at the University of Haifa in general, and in the department in particular, is one of the best I have met, everyone wants to help. The atmosphere at the university and in the department is simply wonderful, matching to the quality of the people, with the view and the clear air in the surrounding forest and the constant wind. A quality of life that connects well with the focus of the department – preserving the environment."
Omar Asi, environmental consultant at GEOMORE and research engineer at the Galilee Society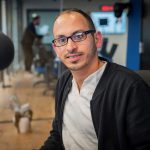 "In my fist degree as Environmental Engineer in Germany, the focus was almost always on technical issues. I felt that this was not sufficient to deal with environmental problems. In NREM at the University of Haifa, I learned more practical tools which help me to handle problems using a holistic approach, not only the technical but also the economic and spatial (GIS) components, as well as the legal and regulatory framework."
Odelia Schrire, Coordinator of Environmental and Educational Projects
"In the Department of Natural Resources and Environmental Management at the University of Haifa, I was exposed to diverse fields, charming friends, professional lecturers and supportive staff. The studies contributed to my work as a coordinator of environmental and educational projects. They also paved the way for further research work in the doctoral program. The diverse courses included environmental issues, tools for managing and leading change, and the acquisition of in-depth knowledge of statistical research tools needed to conduct academic research. In the thesis research, I chose to focus on environmental education, believing that this is the area in which I can contribute and influence. My research examined the impact of a creative project using digital tools, on raising the environmental awareness of high school and college students. The research process was enriching and instructive, thanks to my excellent facilitators, Prof. Ofira Ayalon and Dr. Tzipi Eshet. The general atmosphere is very pleasant, maybe because of the sensitivity and caring of those who understand that there is only one Earth."
Noy Kadosh, Research assistant at University of Haifa and Technion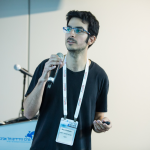 "Classes were flexible and convenient. As someone who chose to evolve in the research direction, I found the thesis program very suitable for me. The range of research fields in the department is very broad and I could easily find myself growing and developing. The flexibility of the program allowed me to take courses that interested me to explore my research ideas. I enjoyed my thesis very much and I have the luck to keep working with my instructor."
Riki Levin, Teacher at Allians school Haifa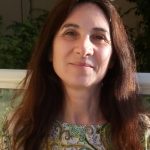 "Studies in the Department of Natural Resources and Environmental Management in Haifa were varied and presented different positions and approaches in the field. The atmosphere is pleasant and the teaching staff is attentive and assisted with every request and need. The studies broadened my horizons, encouraging curiosity and a desire to explore, study and know. The different courses encompassed a wide range of fields that helped me in my research work and gave me the skill to use a wide variety of data analysis tools. During my studies, I was exposed to different environmental approaches that encourage creative, different and different thinking."
Dr. Shira Daskal, 
Expert in economics and environmental regulation, researcher, consultant and lecturer
"In the Department of Natural Resources and Environmental Management at the University of Haifa, I had the privilege to study and work with leading academic staff in their fields in Israel and around the world in a challenging, supportive and praiseworthy environment. The Department opened up new horizons to me. I was exposed to fields of knowledge, approaches and methodologies that enhanced my professional abilities and contributed to me both theoretically and practically. The practical tools I acquired served me in my work in many different fields. The challenge of managing natural and environmental resources for our existence, our children, grandchildren and future generations is not only a challenge, it is a mission, and I highly recommend coming to the Department of Natural Resources and Environmental Management to learn how to do it."
Tommy Yedidya, Environmental Management System coordinator, Israeli Airports Authority
"The studies in the Department of Natural Resources and Environmental Management were fascinating and unique. The attitude of the faculty and the atmosphere in the department was positive and supportive. One of the difficulties in entering the job market after studying is the lack of work experience and the Department of Natural Resources and Environmental Management gave me practical and up-to-date tools that helped me to develop professionally and integrate in the employment market."
Zeana Muhammad Ganem, Counselor for scientific research, Agricultural farm Ein Shemer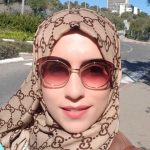 "Studying in the Department of Natural Resources and Environmental Management was a fascinating experience. These studies have given me practical tools and a broad and important knowledge in the field, which are essential for my professional development."
Yossi Elazar, 
Noise prevention coordinator, Haifa Bay Municipal Association for Environmental Protection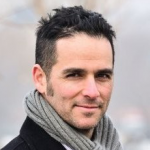 "The study experience in the Department is interesting and unique. There is always a positive atmosphere. The elective courses are multi-disciplinary and give the possibility to choose a direction to work on in the future. Today I deal with noise and radiation. I first studied the subject of radiation as part of my final M.A. project."
Naama Lev, Community and educational gardens coordinator, The Society for the Protection of Natural in Israel
"I highly recommend the Department of Natural Resources and Environmental Management. The Department offers a variety of interdisciplinary studies. The lecturers include both academic staff and experts in the field, thus enabling an interesting perspective on subjects of study. Meeting students with backgrounds in a variety fields of knowledge is a fascinating and enriching learning experience. The studies take place in a pleasant and supportive atmosphere that encourages success."